Guide dog
Výcviková škola pre vodiace a asistenčné psy
It is through dog helpers, that we enable people with visual, physical, mental or hearing impairment and enhance their independence from accompanying persons and other aids. And upport, companionship, safety, and assurance too.
Our target for the year 2021
Thanks
0 to donors
We need
1 500 €
It is through dog helpers, that we enable people with visual, physical, mental or hearing impairment and enhance their independence from accompanying persons and other aids. And upport, companionship, safety, and assurance too.
Guide and Assistance Dog Training School (GADTS) helps people through the provision of specially trained dogs since 1995. Based on the demand from public, our original purpose – training of guide dogs for people who are visually impaired, has grown to providing also assistance and signal dogs. Public interest and trustworthiness of our organisation in public eyes were behind the reason, why we have decided to start training dogs from our specialized breeding program also for people with handicap from the autistic spectrum, physical and hearing impairment and similar. However, training of these dog helpers requires a specially adapted room, where it would take place and at the same time the room is needed for the provision of therapy and instruction of the clients with handicap. Thanks to your help we will be able to purchase necessary equipment for this room, to be able to use the space to its full potential and provide dogs for those in need. More about the project.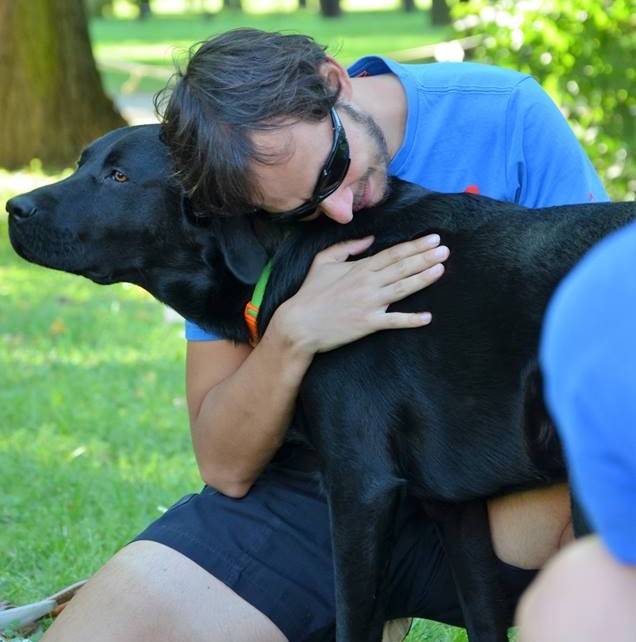 Helping people with handicap through dog helpers
The training of assistance and signal dogs and subsequent instruction of a client, on how to work with a specially trained dog, requires different conditions than what a training of a guide dog for visually impaired requires.

The training of guide dogs is quite standardized, i.e. every dog in training to become a guide dog must learn the same commands and must learn to think in the same way (for example take the responsibility for the visually impaired person in some situations, or to be able of so called "intelligent disobedience" in situations, when obeying a command would endanger the visually impaired person). On the other hand, the training of dogs for people with physical handicap, autism or anxiety attacks requires individual approach. In these cases, the training of the dog is tailor made, i.e. the required training is determined based on the needs and requirements of a particular client. This requires training in a specially designed and equipped environment, to be able to fulfil the training goals. The trainer needs a space and equipment, which will be suitable for training of the dog to perform particular tasks and at the same time be suitable for providing instruction in the use of the dog and therapy for the client.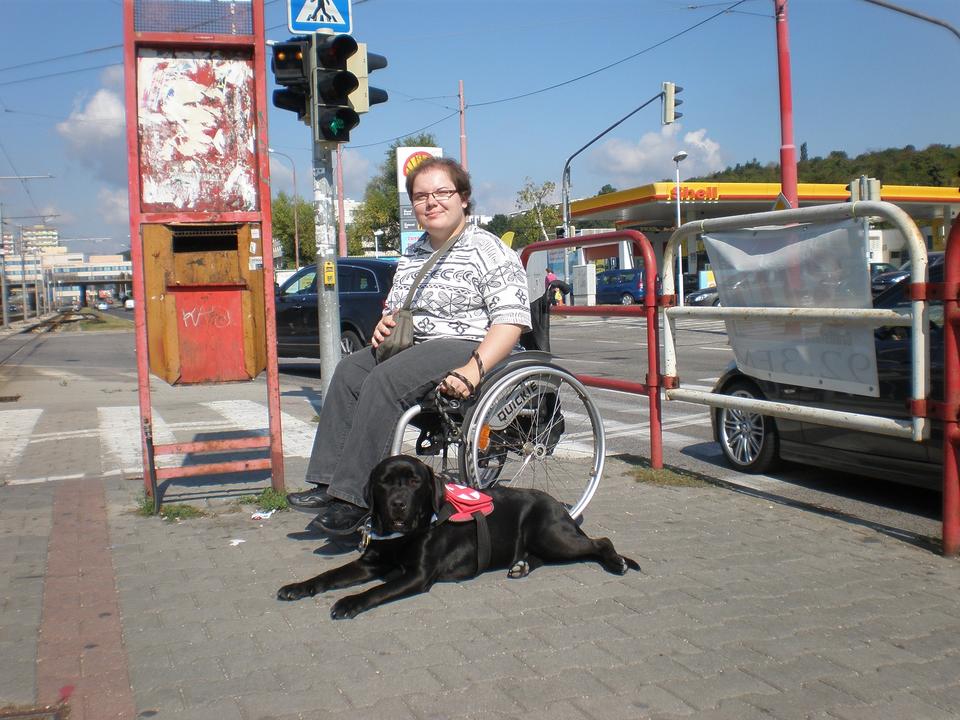 What we can do thanks Your support:
equip a room with the necessary furniture and tools, in order to effectively work with clients with various handicaps, providing them with therapy and instruction with specially trained dogs,
train dogs and subsequently for teaching the clients the skills necessary for their efficient work with their dog,
enable people with handicap to reach their maximum potential in being self-sufficient through their work with a specially trained dog and minimize in a large degree their dependence on accompanying persons or other aids. This leads in longer term to a higher quality of life and higher self-esteem of people with disabilities.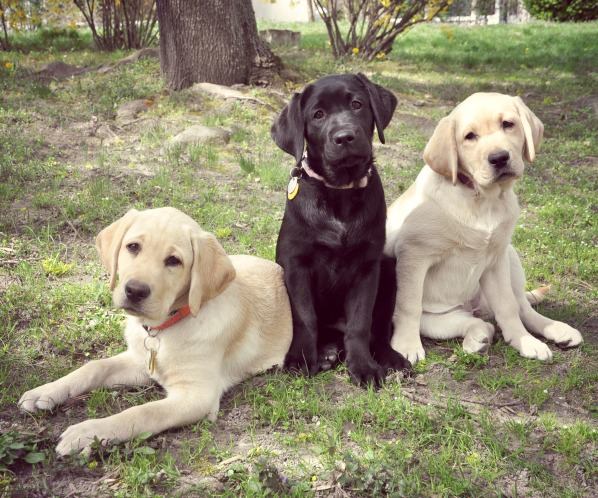 Becoming a dog helper
BREEDING
Not every puppy is destined to become a dog, that will help someone through special training. The requirements on temperament and health of dog helpers are very high. This is the reason why we have our own purposeful breeding program, with proven breeding lines for guide and assistance dog work from guide and assistance dog organizations in Australia, USA and France.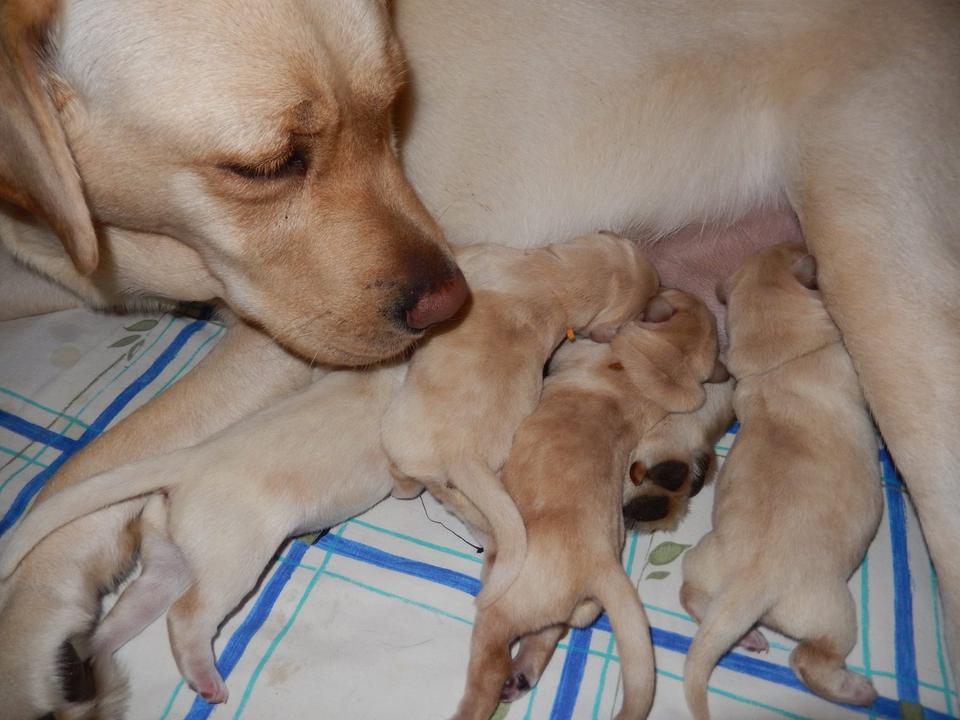 PUPPY-RAISING
It is not possible to know in advance, which of the puppies will be suitable for which role. Therefore all the puppies born to our dog-mums, at the age of about 8 weeks, go to the families of puppy-raisers. Puppy-raiser is a volunteer who takes care of the puppy and works with it to develop pup's positive attitude to people, teaches it to be clean and calm in the house – not jumping on furniture, not destroying furniture, bark, steal or solicit food etc. A very important task of a puppy-raiser is to socialize the puppy – it means to get the puppy used to and comfortable in various environments and situations in the human world. In the world where the puppy should later be helping someone.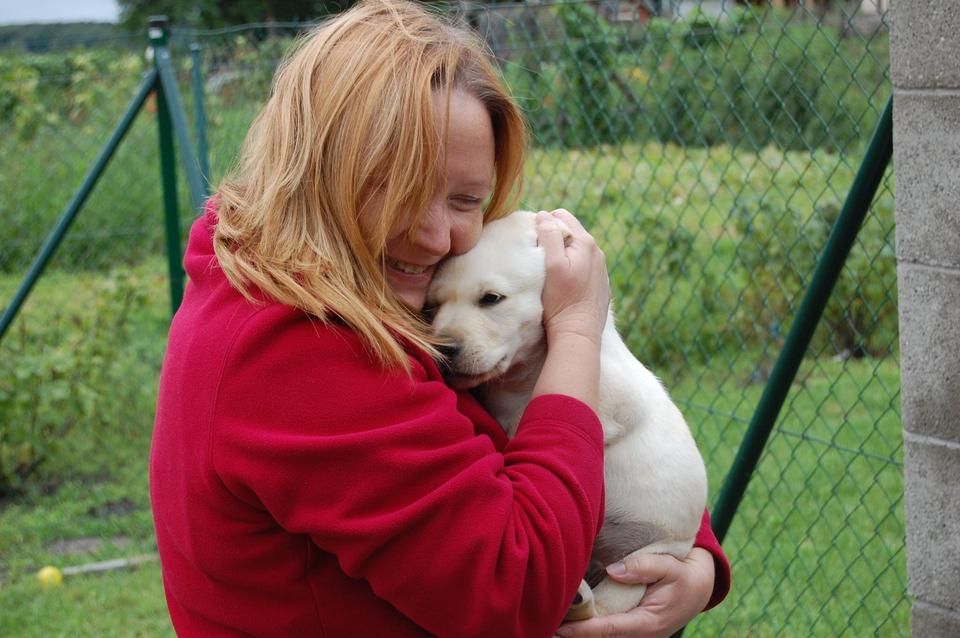 TRAINING
The young dogs enter training program earliest at 12 months of age. Before they start training, they must go through an assessment of temperament (assessment of the suitability of their temperament for guide or assistance dog work), X-rays of hips, elbows and back and through other health checks. It is very important that the future helpers are not only suitable for work because of their temperament, but also healthy.

During its training a guide dog learns directional commands (left, right, back) and destination commands (to find stairs, doors, place to sit etc.). Moreover, the dog learns to avoid all obstacles or mark them with stopping still and to choose the safest way for a person with visual impairment to proceed. The training of a guide dog is divided roughly into three thirds. In the first third the dog is learning the commands and skills with full help of the trainer. The second third can be called "sighted but blind" when the trainer starts to simulate as if he/she was visually impaired and gradually teaches the dog to be more independent and responsible for its tasks. The last part of the training is conducted under blind fold, so that the dog masters its skills guiding a person without vision.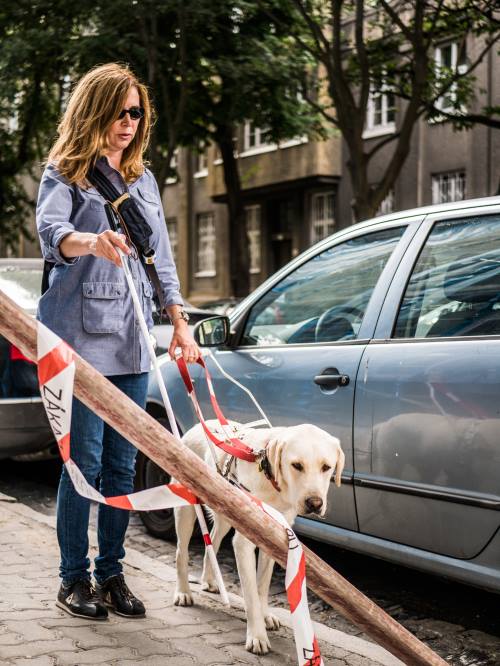 Assistance and signal dogs are "tailor trained" for each client, depending on his/her individual needs and requirements. An assistance dog helps with daily tasks by for example fetching objects, supporting the client when moving around, opening the door and holding them open and similar. A signal dog is trained to make the client aware of various important sounds in the environment, for example a phone ringing, alarm clock or door bell ringing, a baby crying and similar. In both cases the trainer first teaches the skills and later in training simulates the exact type of handicap the client has. The foundation for success is the correctly chosen couple person – dog. That's why, before the final matching of the couples – teams, we introduce the client to several dogs during the training of the dogs and a dog to a few clients, if possible. The training of a dog with special training is concluded with an official test.

All dogs in our programs (breeding, puppy-raising, training) live in volunteer families. However, our organisation covers all the expenses for food, veterinary care, necessary tools etc.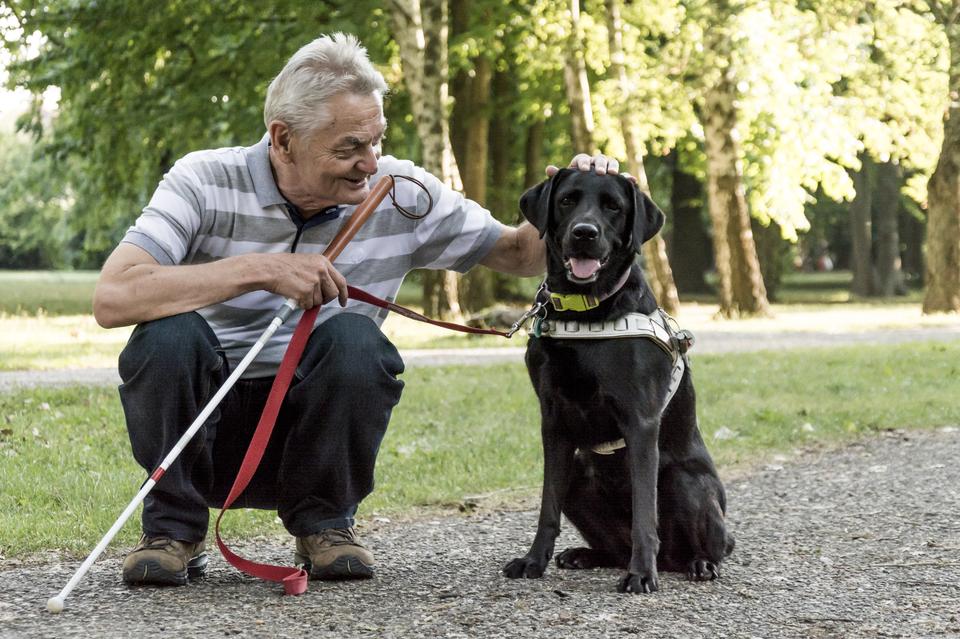 If you are not interested in this project, we recommend checking alternative projects in the same cause.
Z každého daru bude 5 % použitých na vykrytie nákladov s verejnou zbierkou a správou portálu DobraKrajina.sk. Ďakujeme.