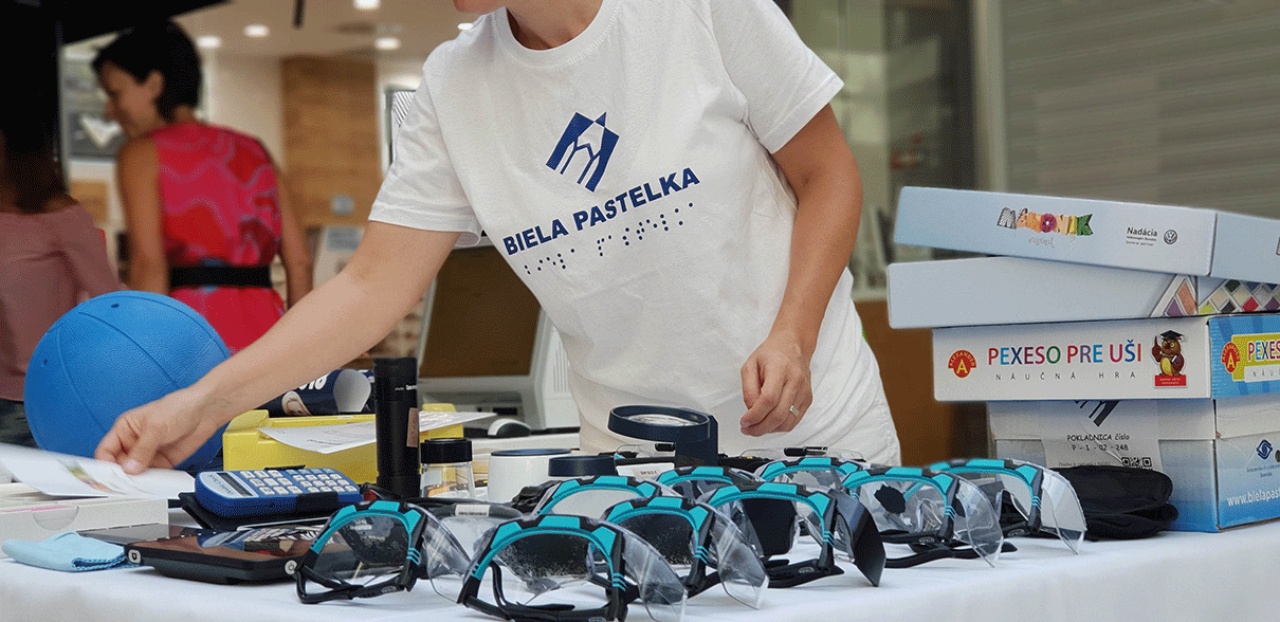 Thank you for seeing us!
Únia nevidiacich a slabozrakých Slovenska
Individual Support Fund
Our target for the year 2019
Thanks
7 to donors
We need
4 948,34 €


Individual Support Fund
Anyone can be faced by a visual impairment. Moreover sight loss can easily occur when we are in financial troubles. Assistive technology and various optical aids can help overcoming several sight loss consequences; however these technologies and aids are not free of charge. Due to this fact we have decided to establish the Individual Support Fund the purpose of which is to provide financial assistance to blind and partially sighted people who would not be able to afford either assistive technology or optical aids on their own. More about the project.
The Individual Support Fund is designed to provide irreclaimable financial assistance in order to alleviate sight loss consequences. This financial assistance will be provided to co-finance assistive technology or optical aids purchase approved by Slovak labor, social affairs and family offices.
Basic information and characteristics of activities
The Slovak Blind and Partially Sighted Union (UNSS) is a civic association the mission of which is the advocacy of rights and activation of people with visual impairment. The UNSS was initiated and finally founded by blind and partially sighted people (BPS) themselves in 1990. Throughout its history the organization has been gradually getting more and more professionalized and still constantly aims to improve the quality of life of BPS people. The UNSS operates within the whole country – it gathers over 3000 blind and partially sighted people and their supporters and annually provides services to more than 2000 clients. We have 8 regional centres (in each region) which provide services to all BPS people free of charge. Moreover UNSS has 63 cell organizations which are responsible for organizing leisure time activities for its members.
Our clients
Our help is primarily designed to people with visual impairment (blind, partially sighted, low vision) in all ages, their family members and supporters. From a broader perspective we are also providing consultations to the wide public (employers, educators) who are interested in obtaining a deeper inlook into the issue of visual impairment or to break various barriers.


If you are not interested in this project, we recommend checking alternative projects in the same cause.
Z každého daru bude 5 % použitých na vykrytie nákladov s verejnou zbierkou a správou portálu DobraKrajina.sk. Ďakujeme.