People with mental illness (schizophrenia, depression ...) often have it hard to find the motivation for physical activity which helps them in healing process. When they try to sport in a normal environment they must overcome the diseases they face, but also prejudices of other people.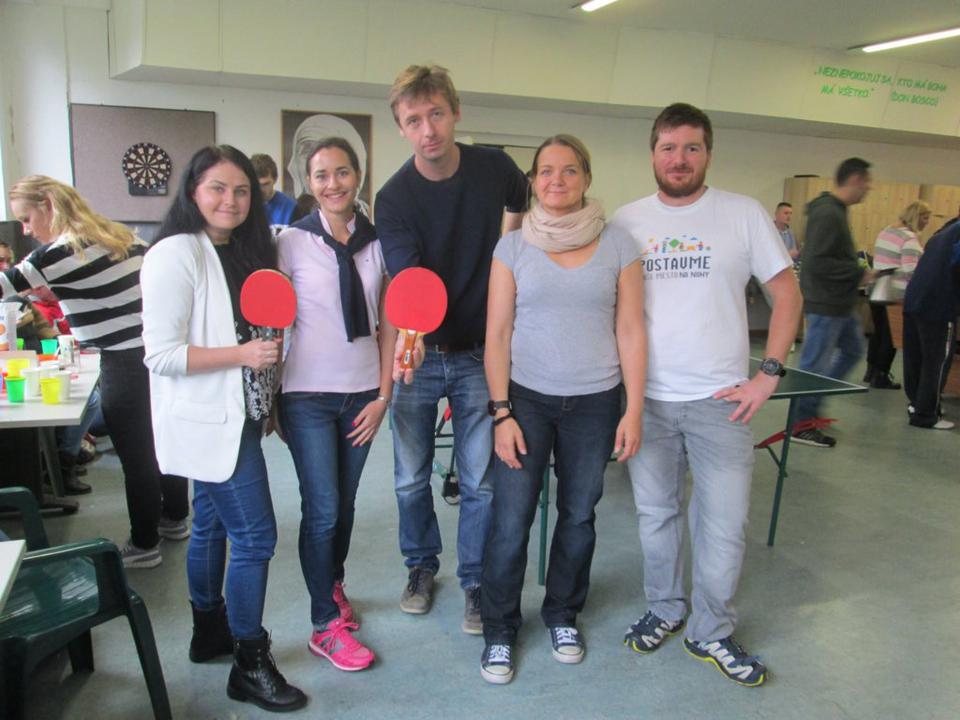 And how they perceive our collective sporting themselves?
Monika, 31 r. DSS-MOST, N. O.
"Recently sport is helping me the most. It's good, because on one side adrenaline is discharged, and on the other hand I am having fun with friends. We are quite a good team, and from time to time we invite clients from other organizations such as CMZ Matka and we can compete against friends from Dell from time to time. So we met on 19 October 2016. It was a real fun, we played billiard, ping - pong, football - and table football. We communicated a lot between the games. It was day full of fun, energy and social interaction and that helped us a lot "
Lucia, 40 r., RS Samaria:
"I come here often. I like to be among people, I like ping pong, table football. It always lifts my mood! And what did I take away from this sport day? Good mood and I have a friend here so we always talk a lot together."
Stefan, 30 r., CMZ Mother:
"Now I'm on these sports events for the first time. There is a very good team, people are friendly. I played football and we won against volunteers from Dell. "
Experience of acceptation in the wider community help a lot not only our MOST clients but also to those from Center Samara. It helps break down the stigma of failure and prejudice. Clients can deviate from the daily stereotype and social isolation, interact with people with similar problems but also with those healthy. Time spent away from home and a new positive experiences are important in the rehabilitation process, acquiring new skills and thus support their own self-confidence.
Thank you!