In previous three years we focused on showcasing the products of larger training companies from 12 high schools in Taita Taveta County. Last year we organized our first startup idea competition also for small teams. And one of the winning team – Anisan from Kajire Girls later won a national level of the StartupAfrica competition, where they have beaten other 90 submissions even from elite schools. And this April they traveled to Delaware in the USA. A part of their success was that they had a working prototype of their elephant electronic tracker device that prevents human – wildlife conflict and reports the position of elephants to KWS rangers. You can read their story in the Kenyan media.

So this year we focused wholly on the small team competition as the only central event of the trade fair. It was partly necessary as our Kenyan partners were running the Innovation Fair alone, only support from Slovakia was crowdfunded at DobraKrajina.sk portal run by Pontis Foundation, and we lacked the previous bigger SlovakAid project support.
What surprised us pleasantly is the very high portion of startup ideas that rely on digital technologies, internet of things and mobile phones. Out of 26 teams in total, a striking number of 18 teams had startup idea that was either an app, platform or an Internet of Things (IoT) device. Others still had elements of IT, like a creative agency.
Recommendations from judges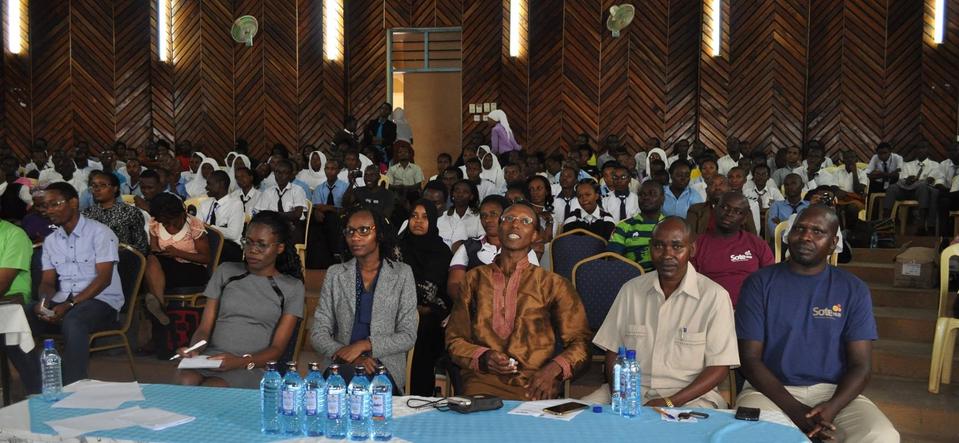 The five winners were selected by judges who also wrote the report and recommendations. They advised that three startups that track wildlife and prevent poaching could merge into one, in order to better compete with other similar apps, like WILD by Kenya Wildlife Service.
Some AgriTech startups need to reduce their prices and focus on urban customers. Business ideas connected to waste management need to focus more on recycling and separating trash, use smart sensors to do it and focus on circular economy. Tomoko Juice team from Mwaghogho Boys in their opinion is ready to start selling, just needs to improve packaging and find sales channels. The car tracking apps that try to reduce traffic accidents face a stiff competition. You can see the descriptions of all startups on our Sote ICT SlideShare page. You can also read the recommendations in full.
Many of startups reflected on current social issues. This makes our startup competition a good follow up to previous essay competition called Ambassadors of Change. For example, We Safe team from Murray Girls came with an early warning system for disaster prevention and reflected on recent Solai Dam tragedy. Team from Mwaghogho Boys called E-Rider presented an app for the local motorbike taxi drivers, modeled after Uber. Eco Friendly Experts from Voi Girls presented their intelligent waste bin design with sensors, but they need to improve recycling. Linda Mama from Buguta Girls focuses on prenatal and postnatal care for pregnant women. And Electronic Insect Repellant from Chala Secondary wants to fight mosquitos and malaria with novel and affordable means.
All teams need to improve their business models and get more serious about testing their hypotheses and approach potential customers and mentors for feedback and "feedforward" – what to change and improve with their ideas. But the diversity and brilliance of some ideas and the fact that some teams managed to create working prototypes struck us with awe.
Future Plans
We want to continue bootstrapping and tweaking our model of "Growing Startups from Rural Schools" through Sote ICT Clubs and the methodology of training companies, that we introduced to Kenya with Slovak State Vocational Education Institute as the first country in Sub-Saharan Africa. But we want to increase our focus on startup idea competitions and incubation of real companies at Sote Hubs in Voi and Kwale. Last year we opened collaboration with schools in Kwale County and also started commercial training for young entrepreneurs to increase sustainability.
This year we will focus on improving the business models and prototypes of selected student startups from this Innovation Fair 2018 competition and help students who are about to finish secondary schools to transition and become members of Sote Hub. We also want to keep supporting our first two batches of together 8 startups from the last year and attract new ones.
Sote Hub is cooperating with VSO and accepting volunteers from the UK who bring new ideas and diverse connections, after years of mainly SlovakAid volunteers.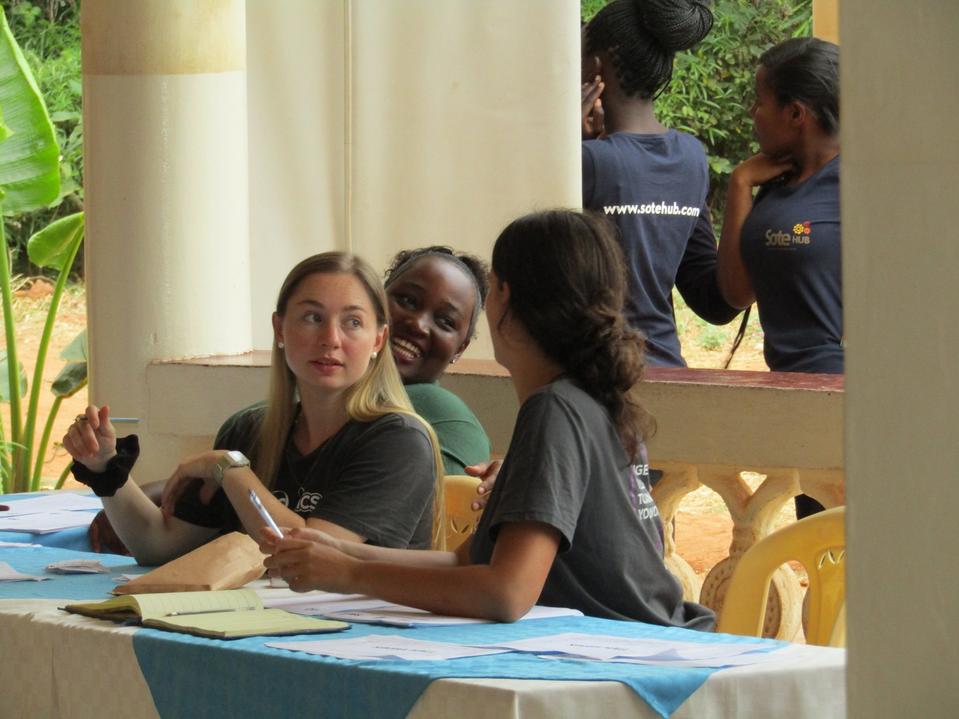 We are happy to see our graduates develop their skills further. The creative agency Rogim created professional music videos for two clients already, apart from many promotional videos, photo shooting and web design that they already had in their portfolio. They also created our Sote Hub webpage and webpages of other startups.
Cholaks Systems launched a product – IoT device and platform that monitors water usage for hotels and water utility companies.
We are also researching ways how to create a learning ecosystem of current and future startups that would nurture mutual exchange of best practice and peer mentoring. We have created a prototype platform Sote Talent and created an Effective Innovation Canvas and tested it in a separate competition before Innovation Fair. We want to create platform that would make learning of our students and young entrepreneurs more visible and collaborative.