In December 2016 we celebrated the first anniversary of our Sote Hub in Voi town with an intensive and practical startup training of Matus Korinek from London's Funding Circle. Our startups learnt what does it mean to work in a startup, what technology stack to use, and how to face various challenges and uncertainty.
Our intern Jana Desiatnikova came to Kenya in January 2017 and stayed until April. She trained students at Sote ICT Clubs and prepared them for our new business ideas competition, and also mentored our startups and Sote Hub members.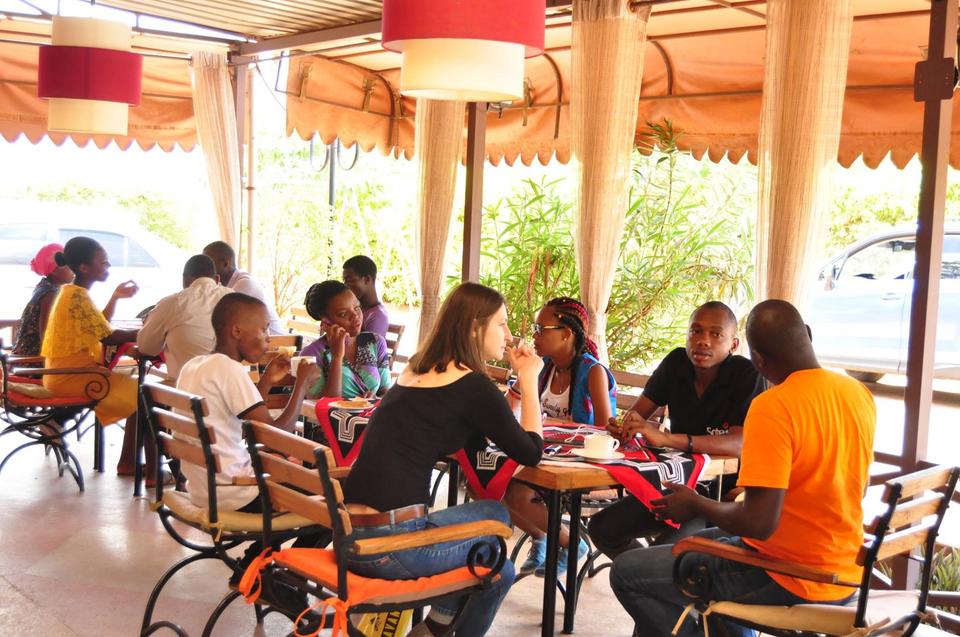 In February 2017, we started the second year of Sote Hub in a big way, as two of our members and founders of ReAfrica presented their motorbike tracker prototype at iHub event during the official visit of the President of the Slovak Republic, Andrej Kiska.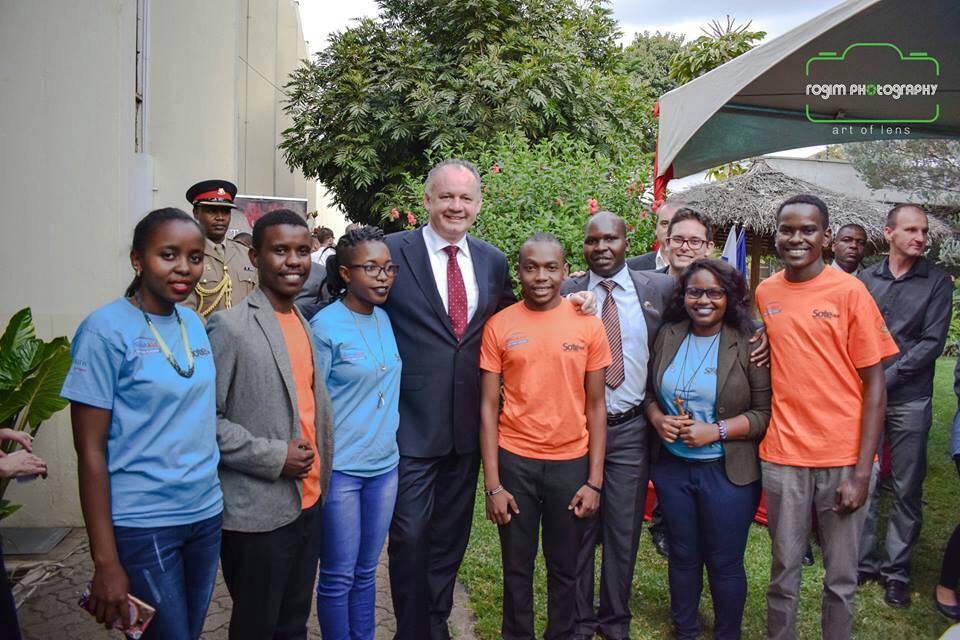 During the spring time we continued to incubate four startups that we selected in our first pitch of 2016. They were able to register, open bank accounts and receive seed funding. Three of them have founders who are former members of our Sote ICT Clubs at secondary schools in Taita Taveta: creative and digital agency Rogim Designs, an interior and fashion design company Redecor, and ReAfrica focused on hardware and circular economy. Cladica, the fourth company, focuses on recycling fashion and selling it online, and was founded by university students currently based in Nairobi.
In May, two cofounders of Cholacs Systems, one of the startups selected in the second pitch, won a trip to an international social entrepreneurship conference in Kigali in Rwanda from Digital Opportunities Trust after succeeding in regional and national competitions with their smart water management system. They already test their system with potential customers – one hotel and one utility company.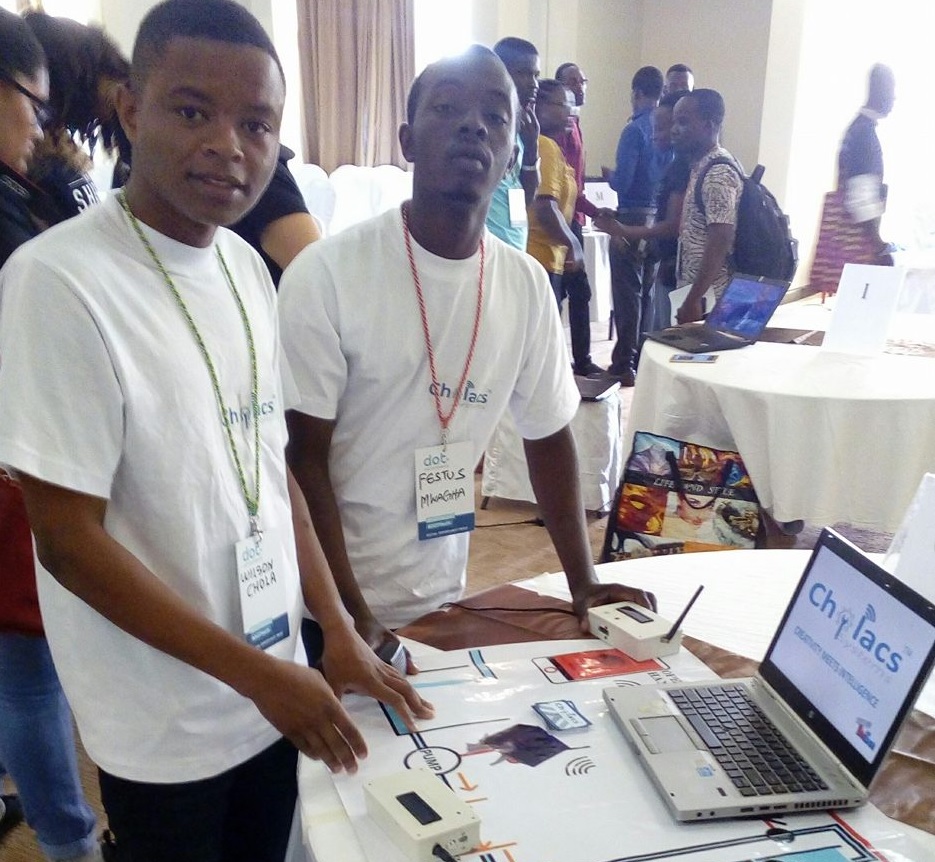 CloudFactory in cooperation with us hired five girls, former students and Sote ICT Clubs members. We plan to cooperate with CloudFactory further in preparing next groups of job applicants.
Throughout the year, we held various trainings at Sote Hub and at 12 schools in our program. For example, John Paul Karijo who worked at iHub and now cooperates with Swahilibox in Mombasa trained our students on design thinking.
In July, we held in Voi the third annual trade fair of training companies with honorary guests – Taita Taveta Governor and a delegation from Kwale County where we plan to open another Sote Hub. Together 22 companies from 11 schools competed in various categories, and we also rewarded 10 best teams of our business idea competition.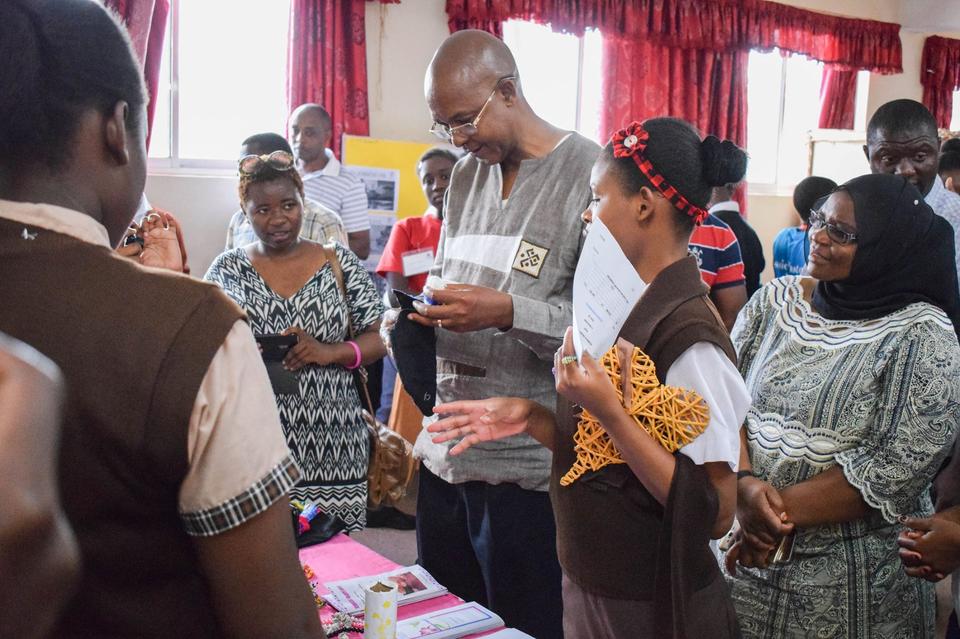 Our Slovak team came to help with the trade fair preparations, and trained startups on financial management and model thinking for effective social innovation. We also visited Sote ICT clubs and monitored their progress.
Currently we work hard on incubating the second batch of four supported startups, thus increasing the number to eight companies that we directly support - out of 18 active startups that competed at Sote Hub and cooperate with us. These startups received seed funding this year: 1) Cholaks Systems focused on solving water problems through smart sensors and internet of things; 2) Elimu Pi that addresses the skill gap by affordable computer and software solutions and effective coding lessons; 3) Ticket Soko that tries to simplify public transportation and logistics for farmers; and 4) Sweet Kiazi that produces quality crisps, flour and cakes from sweet potatoes.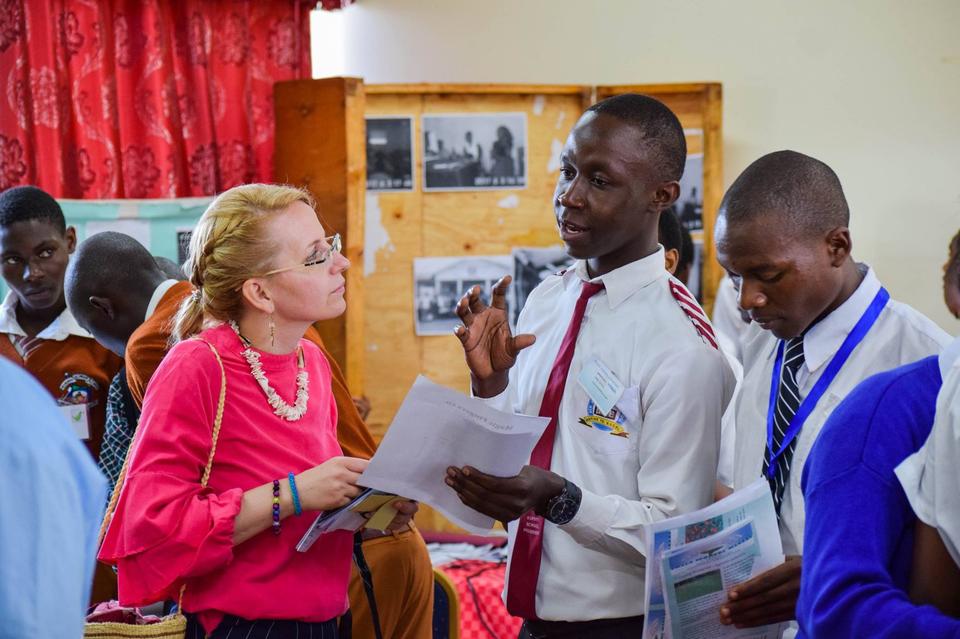 Besides supporting secondary school students at our Sote ICT Clubs and startup founders at Sote Hub, we also try to find new ways how to scale and improve our services. We wanted to expand to Kwale County and open the second Sote Hub in Kenya this year, but we will postpone it to 2018. We also decided to invest into our own platform, Sote Talent, that would make it easier for talented young people from Kenya and elsewhere to improve their skills, find work, or customers and investors for their business ideas.
As our portforlio and activities display, we focus on rural and small town population, responsible corporate practices and clean technology.
Thus, we want to be committed to the spirit of our Sote brand that means Everyone in Swahili.